Gocek used to be a small village and started to be known when a group of artists cruised along the Turquoise coast, later to be called "Blue Voyage". It was known as "Kalimche" during ancient times. The myth says, that Icarus fell into the sea when he tried to fly away from where he was imprisoned. During the Ottoman Era chromium was extracted in mines nearby and loaded onto ships in the natural harbour. Gocek provides a beautiful, secure, natural harbour due to its many islands and coves that are secluded in a large bay. During the last century it developed into a well-known town as it provides excellent facilities to yachtsmen due to its 4 well established marinas. A fifth marina for mega yachts is being built as well as a second boat yard. Gocek is a small romantic place with stunning sea and mountain views. It kept its village character – mass tourism is not known here. Its main income refers to the yacht tourism. The holiday value is set on quality, not quantity.
Gocek Origin Mythological Story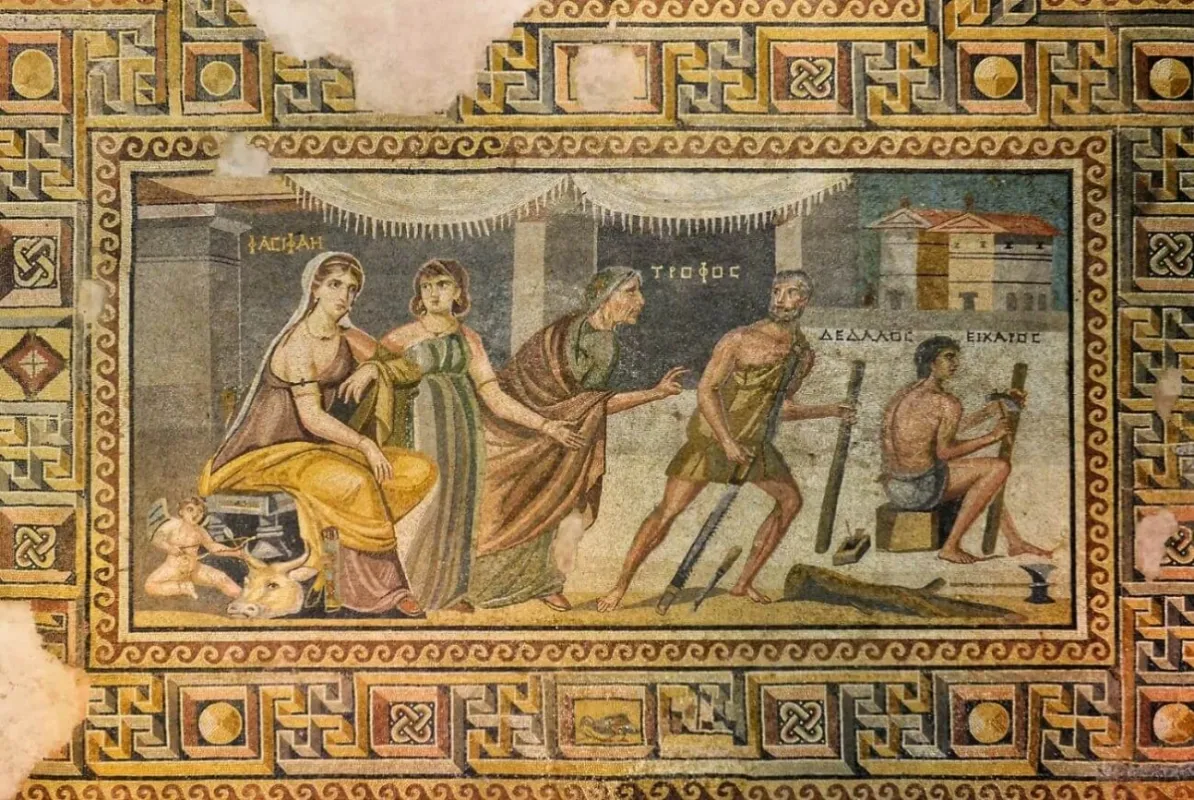 A main attraction of Gocek is the daily 12 Island Tour. Tourists have the choice to rent a private boat and plan their day individually or go by charter boat, which has a capacity of up to 100 people. Either way it is a magical day out cruising through the beautiful scenary and unspoilt islands in the gulf of Fethiye. In Gocek you can find only one beach which belongs to the Swiss Hotel. To use this beach an entry fee is required. However, the beach of Gocek Island can be reached by watertaxi within 15 minutes. The watertaxi service is available once every hour and leaves from the pontoon next to the Marina Office. In Gocek you can find the main foreign newspapers, books and other publications.Another beach, Inlice beach, can be reached within 10 minutes by Dolmus, run by the municipality of Gocek. To protect the beauty and innocence of Gocek, it has become a Registered Area of Special Protection. Strict building regulations have been put into place in 1988, which do not allow multi- storey buildings. The infrastructure is fully developed. There are plenty of shops, restaurants and bars at the promenade and in the town centre.