Our website is equipped with secure encryption algorithms and we respect your personal information. We receive your credit card payment by directing it to the bank payment page (3d secure payment), so your credit card information will not be visible to anyone "including us". During the payment, a password will be sent to your mobile phone by your bank.
You can buy your tour ticket by taking only 2 minutes with a direct bank payment from the 3d secure payment page.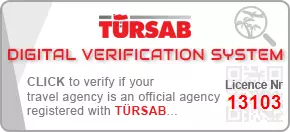 Take your ticket now, and we will take your seat. After making a definitive confirmation, you can pay for part or all of your payment online. After payment, you can pick up your ticket on the boat with the code in your mobile phone. Our website works with 256 bit encryption. You can pay safely.
Call Us: +90 532 297 3048